The Brown Mama Monologues are coming to the DMV region! We are taking this show on the road! After two years of sold-out shows in the Pittsburgh region, the Brown Mama Monologues is ready to make it's debut on a bigger stage.
On Saturday, Sept. 19, 2020, 10 moms-of-color giving their unique take on the trials and triumphs of motherhood will take the stage at the Bowie Center for Performing Arts.
Elle Cole, of CleverlyChanging.com, is heading the charge as Executive Producer of the DMV show. As a long-time, well-known blogger in the region and a background in theater, she is poised to make The Brown Mama Monologues DMV show a success.
Since 2018, twenty moms have courageously told their complex, unapologetic and empowering stories before hundreds of audience members. Attendees describe the show as unifying, inspiring and long-overdue.
If you are a mom-of-color in Maryland, DC or Virginia who has a unique and inspiring story about motherhood, we want to hear it.
Click here to submit your virtual audition. Formal auditions will be held in Maryland on Feb. 8th and Feb. 9th. Submit your audition and we'll reach out to you with an invitation to the formal auditions.
Virtual Auditions have been EXTENDED until Saturday, January 25th at 11:59 EST.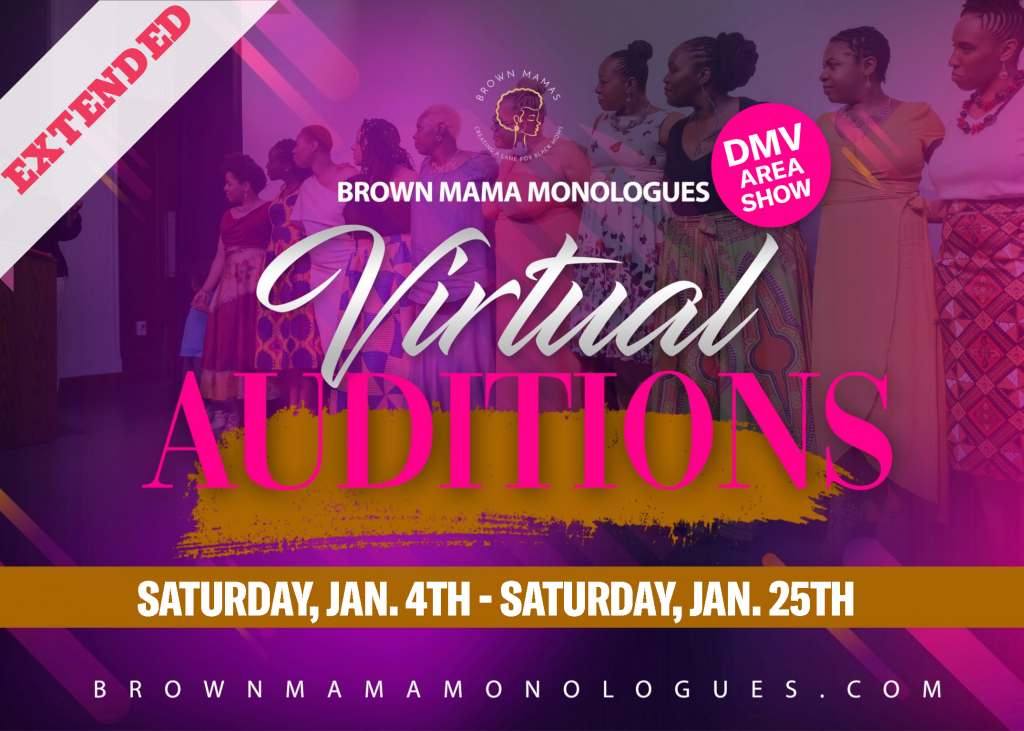 We are so excited to kick-off this show in the DMV! See you at the show!