If you've ever had someone tell you that you can't do something that you know is the right thing for you to do, you'll be able to relate to Iyanna's story. What starts out a birthing journey full of obstacles ends as a serene birth courtesy of mommy herself.
Come listen to Iyanna's monologue on Saturday, May 9, 2020 at the August Wilson Cultural Center. Click here to purchase your tickets now.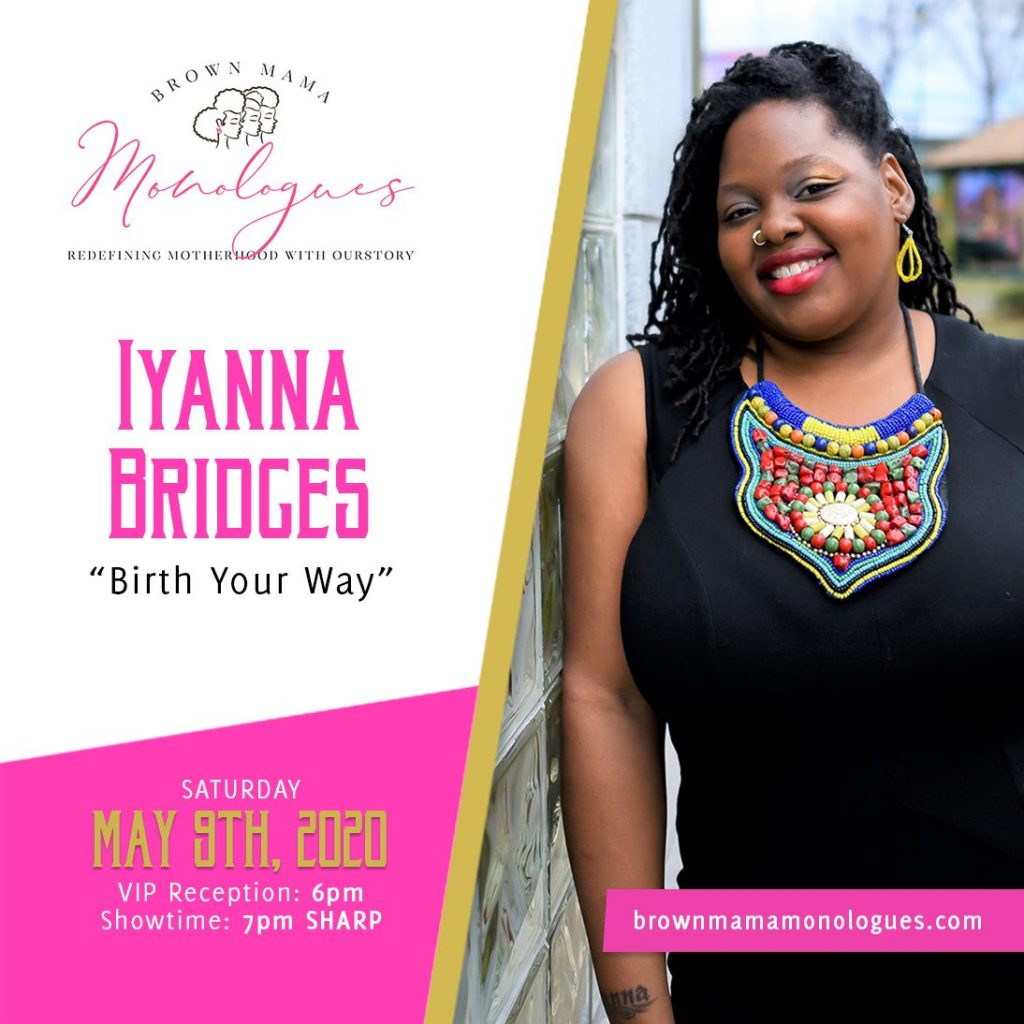 Iyanna, tell us about your monologue.
In spite of the doubt I received from my team of medical providers when they told me I could not have the birth I desired, I redirected my disappointment and depression and made sure I birthed my way.
Who is Iyanna?
Iyanna Bridges is a loving mother of four beautiful girls with bright personalities. She is a true example of a mompreneur as she homeschools her two oldest daughters , owns a doula service and started a community doula organization which serves both birth workers and expectant mothers called The Birthing Hut.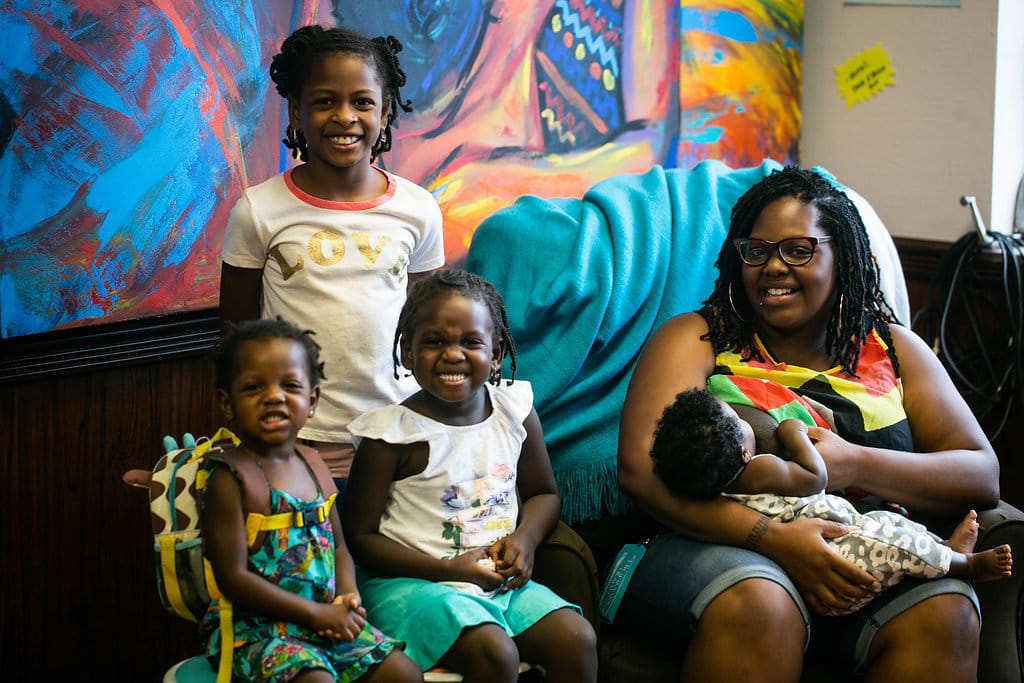 What can our city learn from The Brown Mama Monologues?
What can the audience learn from your monologue?
What black woman do you admire most?
I admire all black women. No matter where we are in our stages of life , we are thriving to achieve our perfectly imperfect version of success for our families , friends and ourselves. Black women are underestimated and under utilized, and to see us winning and striving through systematic , economic and institutionalized obstacles is encouraging and motivating.
Where is your favorite place in Pittsburgh?
My home. I enjoy being out with my children and exploring the city, but I mostly enjoy being in the comfort of my home, where I can recharge my energy.
What makes your family special?
My family is special because of my children. Not to long ago , my family experienced a house fire, and my daughters were so calm and positive. We had to spend almost a week in a hotel , some of their belongings were lost in the fire but they kept a cheerful spirit and a big smile on their face. Whenever I feel like I'm failing as a mother, unknowingly, they show me that I'm just fine.
To hear Iyanna tell her sheroic story about her motherhood journey, purchase your tickets for The Brown Mama Monologues today by clicking here!
We'll see you at the show on Saturday, May 9th at the August Wilson Cultural Center!