You think that you know KiKi until she tells you her story from her perspective. Like many Brown Mamas, I grew up listening to KiKi on WAMO. When you get used to hearing someone's voice consistently, it becomes easy to formulate your own thoughts about their life.
KiKi's monologue is all about dispelling those myths many people have made up about her life and her famous father.
Come listen to KiKi's monologue on Saturday, May 9, 2020 at the August Wilson Cultural Center. Click here to purchase your tickets now.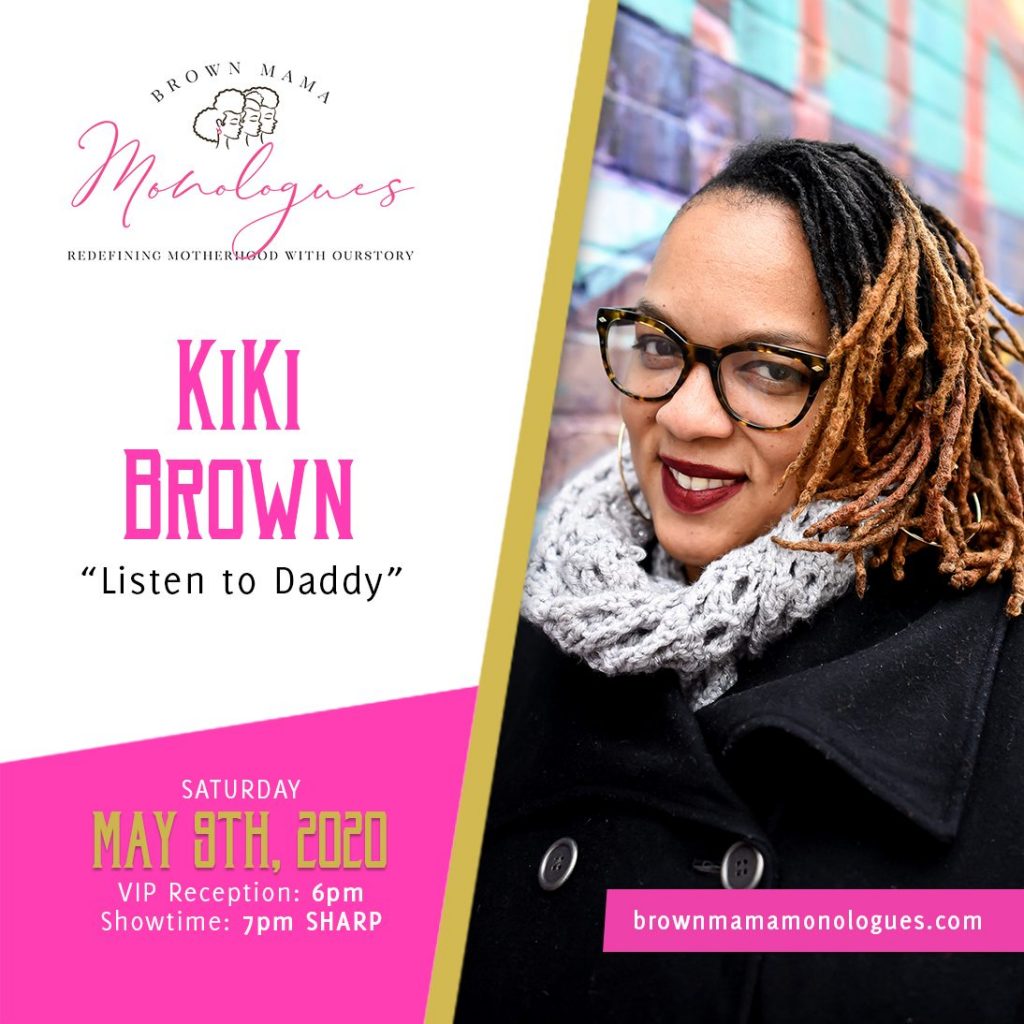 KiKi, tell us about your monologue?
My monologue is about being a daddy's girl, but needing to find my own voice. I've been living underneath the shadow of my father all my life. I finally found my own voice, but not without being reminded where I came from.
Who is KiKi?
KiKi Brown is a mother, daughter, sister, radio veteran, a businesswoman, blogger, and all round sister friend to those who know her. It's time to hear her story. The way she wants it to be told.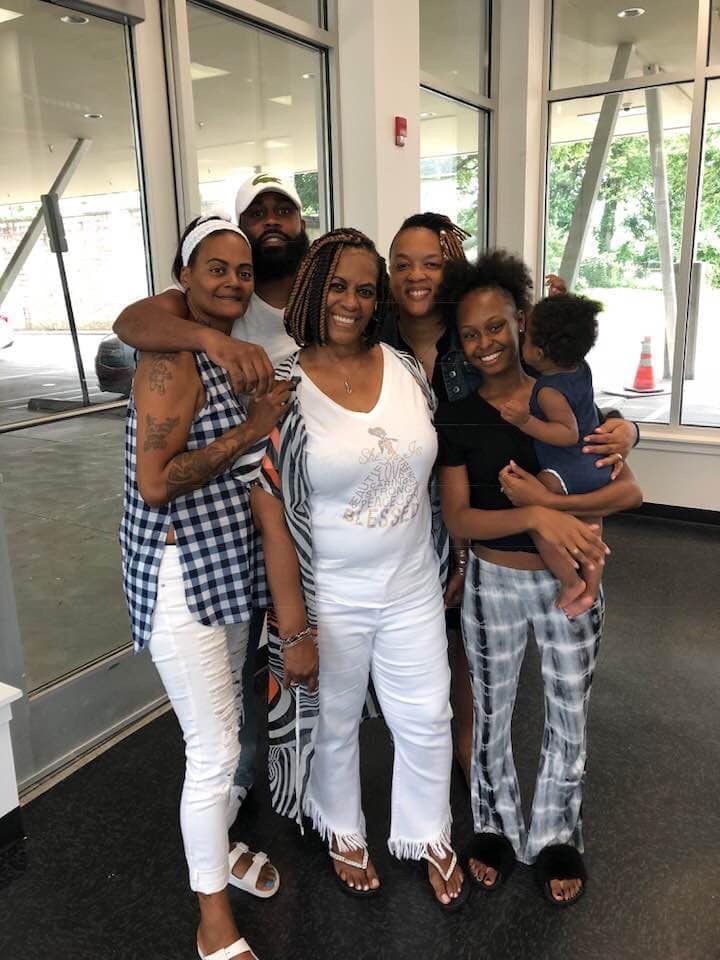 What do you think the city can learn from The Brown Mama Monologues?
That we wear many hats and our shoulders could use some rubbing sometimes from carrying so many loads.
What do you think the audience will learn from your monologue?
I'd like to put a lot of periods where there are question marks about my life, settle some rumors and provide understanding and empathy (hopefully) about my journey.
What Black women do you admire most?
My mom- she raised 2 children that she birthed and 1 that she adopted naturally as her nephew but made him her son who was born on crack. Two bad ass little girls (different daddies) and a bad ass little boy (with ADHD), living in the projects paying overpriced rent because she worked two jobs and didn't settle. All she wanted was someone to ride with her. That someone was us. God saved her from a lot and she's the most beautiful woman I know. Mom graduated from college, cleaned up her credit, found God and got married (4 years ago). I've never seen her so happy. 
Michelle Obama because by her example I learned how to be the beauty and the brains. She honored her husband by NOT sitting behind him but beside him and creating her own lane, brand and fan base. She's the most admired woman on the planet because she loves, she speaks up, she cares, and she continues to inspire little girls like me who aspire to be more than what she is. A woman of power. Love her.

Where is your favorite place to go in Pittsburgh?
Walnut Street in Shadyside.
What makes your family special?
We try our best to recognize our weaknesses and identify them, so as not to repeat them.
To hear KiKi tell her sheroic story about her motherhood journey, purchase your tickets for The Brown Mama Monologues today by clicking here!
We'll see you at the show on Saturday, May 9th at the August Wilson Cultural Center!