LaShesia's story will be both a dark spot and a bright light addition to The Brown Mama Monologues. She tells the story of how an unexpected nightmare turned into a joyous blessing.
Come listen to LaShesia's monologue on Saturday, May 9, 2020 at the August Wilson Cultural Center. Click here to purchase your tickets now.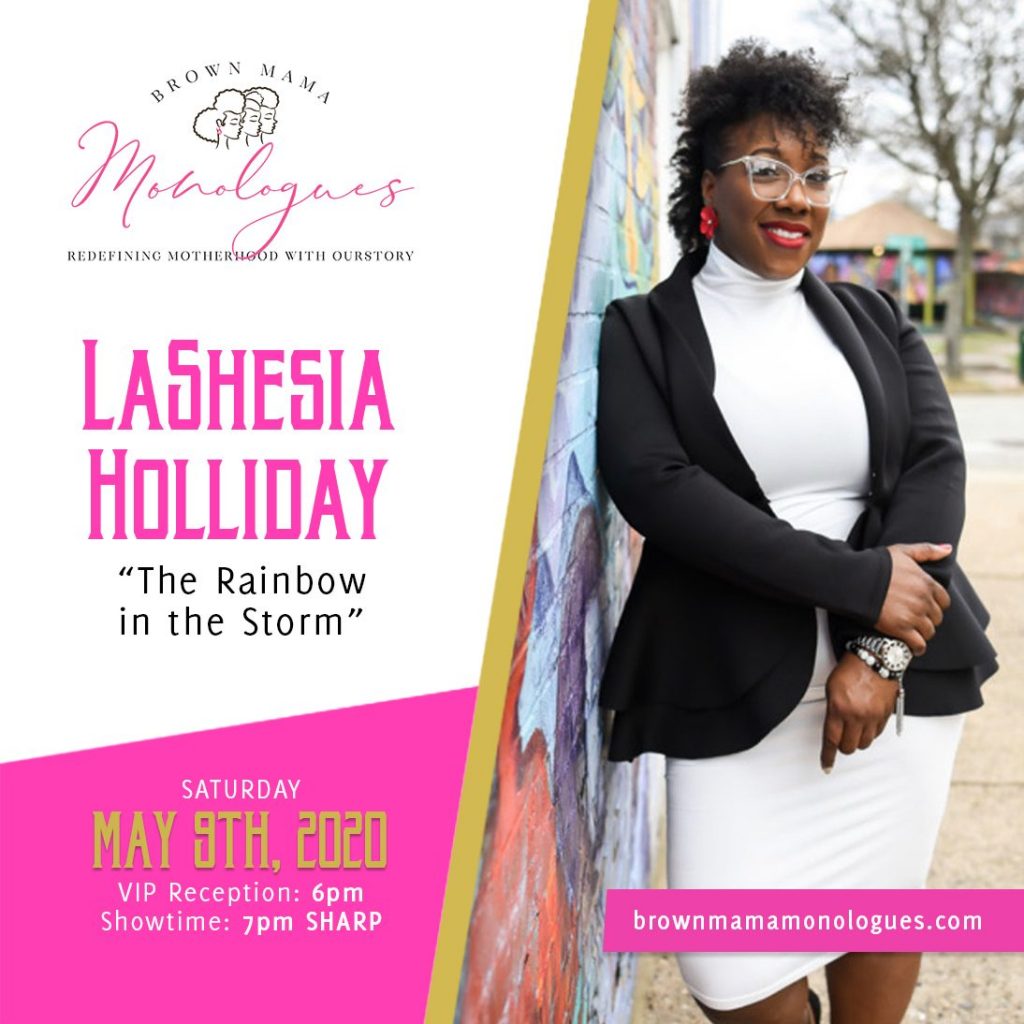 LaShesia tell us about your monologue.
My monologues is the unexpected news that I was not only 12 weeks pregnant, but also with twins. Just a few weeks later, I find myself in labor at only 19 weeks. How did my unexpected blessing turn into a real life nightmare?
Who is LaShesia?
LaShesia Holliday, is a MomPrenuer & Founder of Naptural Beauty Supply, LLC. She is a Pittsburgh native dedicated to ending the stigma around natural hair by instilling confidence in her community, providing the convenience of having the tools and products in one place, and empowering others to love themselves naturally.
Her favorite pastime is to be snuggled up in a warm blanket alone, which is super rare as she is the mother of three amazing kids who keep her on her toes. Her passion is to serve others, ensuring she cares for herself because she's learned the hard way you cannot pour from an empty cup. She finds strength in persevering through the problems that she faces and believes you've only failed if you give up.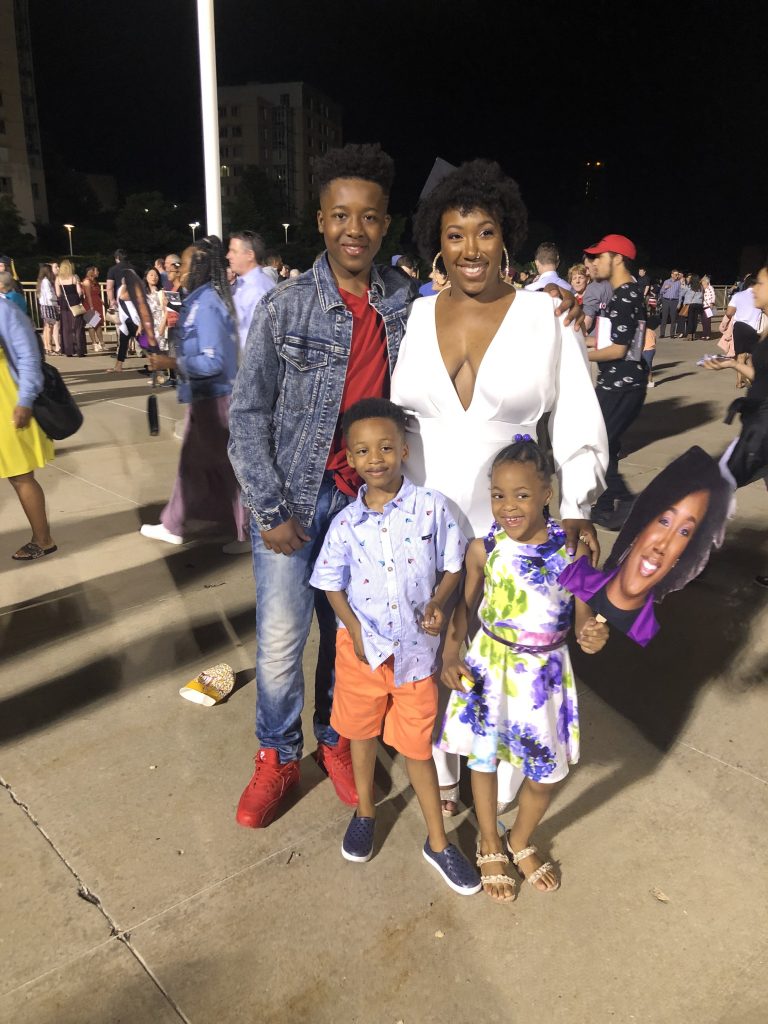 What can our city learn from The Brown Mama Monologues?
Black moms have been gifted the ability to perfect the poker face, you will not know what or if something is wrong, unless we are willing to open up about it. Our city will understand that some of the strongest women live among them. You do not have to search far to find a women with a compelling story.
What do you think the audience will gain from your monologues?
They will gain the understanding that there's a reason we go through tough times. All that I have experienced has helped me deal with what came after. The audience will see that that time really can help with healing.
What Black woman do you admire most and why?
There are so many AMAZING Black women, but I choose Courtney Adeyle, Founder of natural hair care line, The Main Choice. She dedicated to being a women of service to other black women, confident in herself and raising her family all while building a legacy. Six years ago, she was making products out of her home, like myself with Naptural Beauty Supply. Now, she has manufactures and warehouses full of her product. Her products can be bought all over, including Target. Our missions are similar and I too love to be of services to others. I aspire to have Naptural Beauty Supply be a household name within five years.
Where is your favorite place to go in Pittsburgh?
Naptural Beauty Supply of course! Located inside of Gallery on Penn 5935 Penn Ave, Pgh, PA, 15206. In all seriousness, although I was born and raised here, I'm still learning Pittsburgh. I love a good place to eat, so anywhere there's phenomenal tacos & margaritas or seafood.
What makes your family special?
Life is hilarious in my household, my kids think I'm a joke half the time. Interesting is our lifestyle now, being a mom and an entrepreneur means late nights, early mornings and my kids camping out with mom at our storefront, vending or even meetings. Working for myself is shaping their viewpoints on what it is to be a Black Professional. My oldest son, Tyrone, 14, wants to work in corporate America, while my youngest son, Tyler, 7, already has his business plan ready for his business venture. Corporate or Entrepreneur, Taylor, 6, will be someones CEO.
To hear LaShesia tell her sheroic story about her motherhood journey, purchase your tickets for The Brown Mama Monologues today by clicking here!
We'll see you at the show on Saturday, May 9th at the August Wilson Cultural Center!