T'Keya Corbin is the youngest mother to ever grace the stage of The Brown Mama Monologues. Her story is a reflection of the mistakes that many young Black mothers make and the odds that we overcome to find very narrow routes back to ourselves. Intriguing, enlightening and inspiring are some of the words that will describe her story.
Come listen to TKeya's monologue on Saturday, May 9, 2020 at the August Wilson Cultural Center. Click here to purchase your tickets now.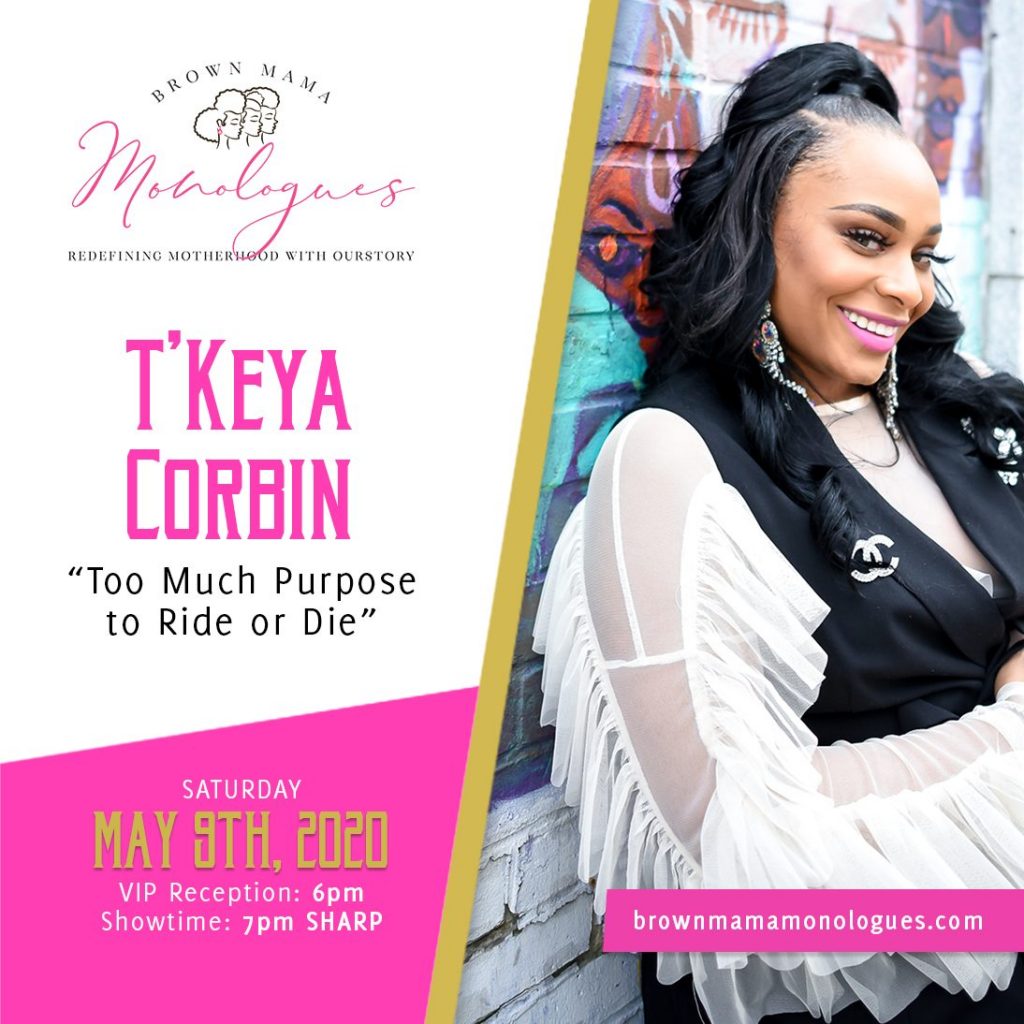 T'Keya, tell us about your monologue.
Are you going to pick yourself or be committed to being a rider? My story is all about my journey to pick me. Starting over was not easy, but I had to learn to pick myself because my family needed me and my purpose needed me.
Who is T'Keya?
If you've ever battled with your identity, sexuality, insecurity; had issues with doubt, fear or negativity, T'Keya Ann wants you to know you are not alone. The Inspirational Speaker and Author has been set free from self-doubt and fears by being transparent and authentic about her pain. Her pain lead her to purpose which birthed her book Walk with Purpose Not on Purpose: Transformation from Pain to Purpose 30 day Devotional. One of her greatest accomplishments was giving birth to her son, August. T'Keya knows by writing and speaking her truth, she'll set other people, like you, free, too.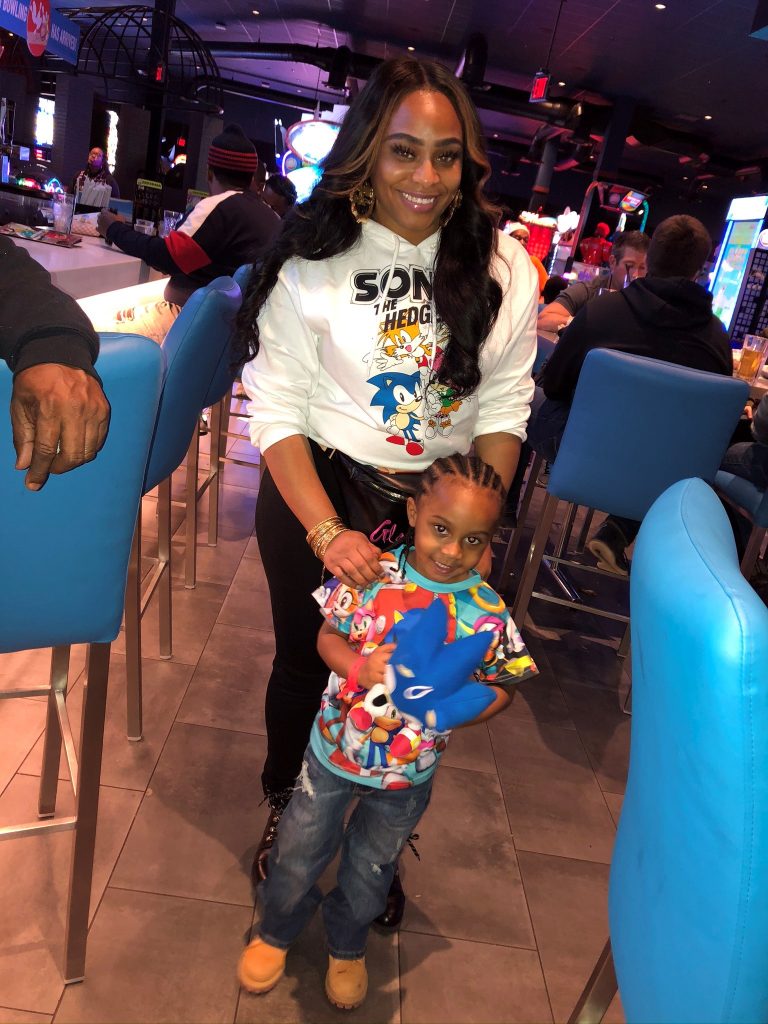 What do you think the city can learn from The Brown Mama Monologues?
You are not alone! We rise by lifting each other up and supporting each other.
What do you think the audience will learn from your monologue?
I think they will learn that it's okay to pick you. You shouldn't stay stuck or in bondage to a person or title because of the time or the circumstances.
What Black woman do you admire most and why?
Sarah Roberts Jakes. I admire her because I see so much of myself in her story. She is so authentic and even when all odd was stacked against her she keep pushing until God got through to her. She struggled with identity. She is not ashamed of none of it. It made her into the person she is today.
Where is your favorite place to go in Pittsburgh?
I love the North Shore. There's something about being connected to nature down there. During the spring and summer time I love seeing the kids playing in the water at the water steps and the view of downtown at night. The people riding there bike and just enjoying the city.
What makes your family special?
The bond and love we share makes us special. My grandmother is really old school, so we still get together for every holiday to laugh and enjoy each other's company. We also we take a family trip once a year in August for my grandmother's birthday. My son spends a lot of his time with my grandparents while I am at work.
To hear T'Keya tell her sheroic story about her motherhood journey, purchase your tickets for The Brown Mama Monologues today by clicking here!
We'll see you at the show on Saturday, May 9th at the August Wilson Cultural Center!