What are you doing for Mother's Day this year?  Pittsburgh is a city that loves mom, and each year their are a whole host of events organizations in the region put on to celebrate motherhood and inspire, educate and empower the women who are doing the day-to-day duties of motherhood.  Check out this listing of Mother's Day events in Pittsburgh.  Hope to see you at one of them, I'll be at virtually all of them.
The Brown Mama Monologues – Saturday, May 4, 2019
The 2nd Annual Brown Mama Monologues will be a show you don't want to miss.  Ten African-American mothers will take the stage in the Elsie H. Hillman Auditorium at the Kauffman Center in the Hill District to tell their stories of trial and triumph through motherhood.  Last year's show was phenomenal and this year's show will be even better! Click here to learn more about our speakers and show.
Healthy Start's BreastFED Symposium – Monday, May 6 – Tuesday, May 7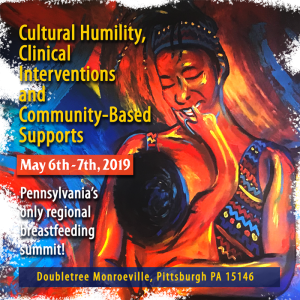 BreastFED is a two day regional symposium aimed at providing information from professionals and community experts locally, regionally, and nationally on innovative approaches to address the needs of mothers and lactation practitioners in this region. Throughout the two days you'll receive both clinical and community perspectives and be able to share insights and experiences to move forward with best practices and groundbreaking methods to changing the culture of feeding our babies.  Click here to learn more about BreastFED.
Unshakeable Motherhood – Tuesday, May 28, 2018

This one-day FREE evening retreat is designed to help mothers feel confident about navigating pregnancy, labor and delivery, life with an infant, and the transition to motherhood. It's a chance to explore new options and find resources on the aspects of pregnancy, birth, babies, or parenthood that are most important to mom and partner.  Click here to learn more about Unshakeable Motherhood.
Mother's Day Blooms & Brunch at Sugar & Smoke – Sunday, May 12th
Bring your mom, your sister, your friends, and celebrate the special women in your life with flowers at Sugar and Smoke! Learn to create a fresh flower arrangement in a stylish vase while you enjoy a complimentary glass of mimosa and a delectable brunch in a private setting (all included in ticket price). At the end of the workshop you can bring home your beautiful flower arrangement and keep it for yourself or give it to your favorite mom! Click here to learn more.
Mother's Day Celebration at PPG Zoo – Saturday, May 12th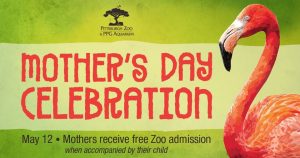 Mothers of all generations receive free admission when accompanied by one or more of their children. (Accompanying non-member guests pay regular price admission.) Click here to learn more about the Mother's Day Celebration at the Pittsburgh Zoo
What are you doing for Mother's Day.  Tell us all about it in the comments!