Tiffany Huff-Strothers
Storyteller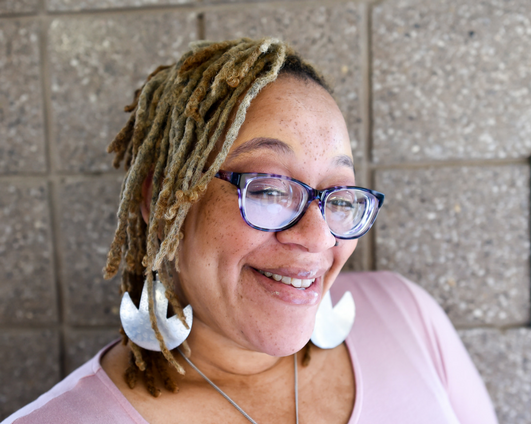 Tiffany's Monologue in One Sentence:
As mothers, especially single mothers, we spend so much time trying to alter, to improve our truths, we lose sight of the power our truths have.
Tiffany is an award-winning author, sought after speaker, domestic violence survivor & advocate passionate about helping women reinvent themselves following their worst setbacks and share their stories to make an impact. Refusing to accept her own worst setback as defeat she began a journey of reinvention, and has become the go to for other women on the journey to do the same. Tiffany's resilience and resourcefulness is known to be a catalyst for changing lives after every single encounter. She is The Founder & Director of When She Thrives, a community for women to grow their faith, develop as leaders and become change agents in their homes and communities. In 2017, she published two books, 30 Day Stay: A Story of Escaping Death, Healing From Heartbreak & Finding Hope in Homelessness, and EmpowerMoments for The Everyday Woman: A 31 Day Devotional to Empower Your Womanhood.