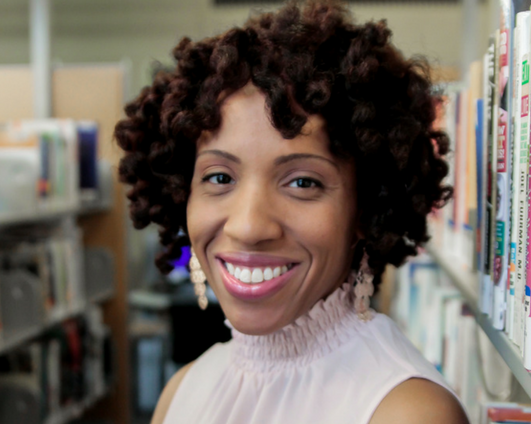 Muffy is the founder of the Brown Mama Monologues.  She is a homeschooling mother of 3 rambunctious  and determined boys and wife to a husband whose love knows no end.
She will be speaking at the Brown Mama Monologues, and has given many monologues along her journey.   From the small stage of the national Listen to Your Mother Show to the big stage of TEDx, Muffy has been telling her story of being a Black mother in America for the last 7 years.  She started Pittsburgh Brown Mamas, a support group for Black mothers in the Pittsburgh region, 5 years ago.  The group started out as a few moms meeting in her home and has now bloomed into a group that reaches over 2,000 moms-of-color in the region each week. 
She blogs at BrownMamas.com, the premier website for reaching Black moms in the region.  She has worked with big brands, like Groupon and IKEA and local organizations, like the City of Pittsburgh and the PA Campaign for Fair Funding in Education.
Muffy will be debuting her first book, The Brown Mama Mindset: A Blueprint for Black Moms on Life, Love & Home, at the show.  She hopes you will join her and the cast as they bring a vision she first imagined 3 years ago to life.
To learn more about Muffy, visit her website at muffymendoza.com.
See ya on May 12th!