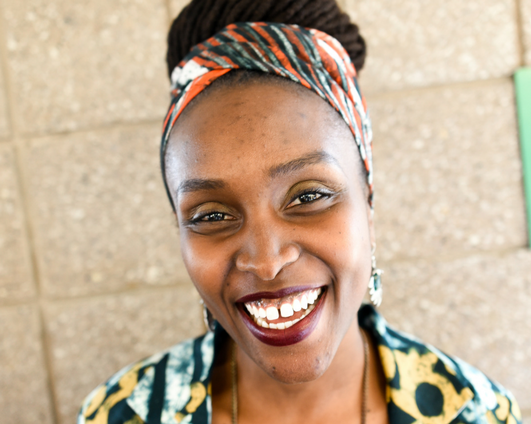 Kalo's Monologue in One Sentence
Telling a story of the fears I had giving birth in a foreign land away from family, friends, food and language, and how God took care of me through this period.
My name is Kalo Muoki and I am a 29-year-old Kenyan woman. I am also a Christian, a wife, and a mama to a one-year old young lady called Wavinya which means 'strong one'. Furthermore, I am graduate student in the Masters Counselling: Clinical Mental Health Masters program at west Virginia University where I also teach Women and Gender Studies.